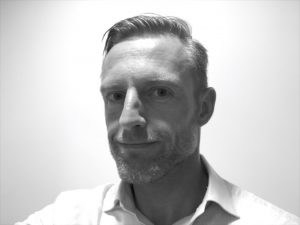 We're pleased to announce that Rob de Poorter has joined Developing Infrastructure as a Senior Consultant to drive our Sales and Marketing Consultancy.
Rob is a technically and commercially driven marketing and sales expert who exceeds in 'translating' technology into commercial success. He has successfully built dealer networks, launched new products and services for service providers, solution providers and content owners in the international Satellite, Broadband Internet, Media Delivery and Broadcast markets globally. He brings a creative 'out-of-the-box'/no-nonsense approach, a love for selling, years of experience, and a global network of contacts.
Rob has joined Developing Infrastructure as a pragmatic and hands-on marketing and sales consultant who brings along a suite of comprehensive and integrated marketing methods to help clients reach their goals and increase revenues. With his degree in Master of Science, Industrial Engineering & Innovation Management, he will be of great help solving business growth issues.
About Our Sales and Marketing Consultancy
Sales, marketing, and press relations must drive growth in every organisation. Drawing on extensive global sales contact lists, Developing Infrastructure is uniquely placed to help customers establish, grow, and maintain sales channels — which can also be offered as a turn-key service. With and integrated marketing mentality and professional industry-specific press relations representatives, a complete sales, marketing, and PR strategy can be agreed and implemented, or customers can choose individual options.